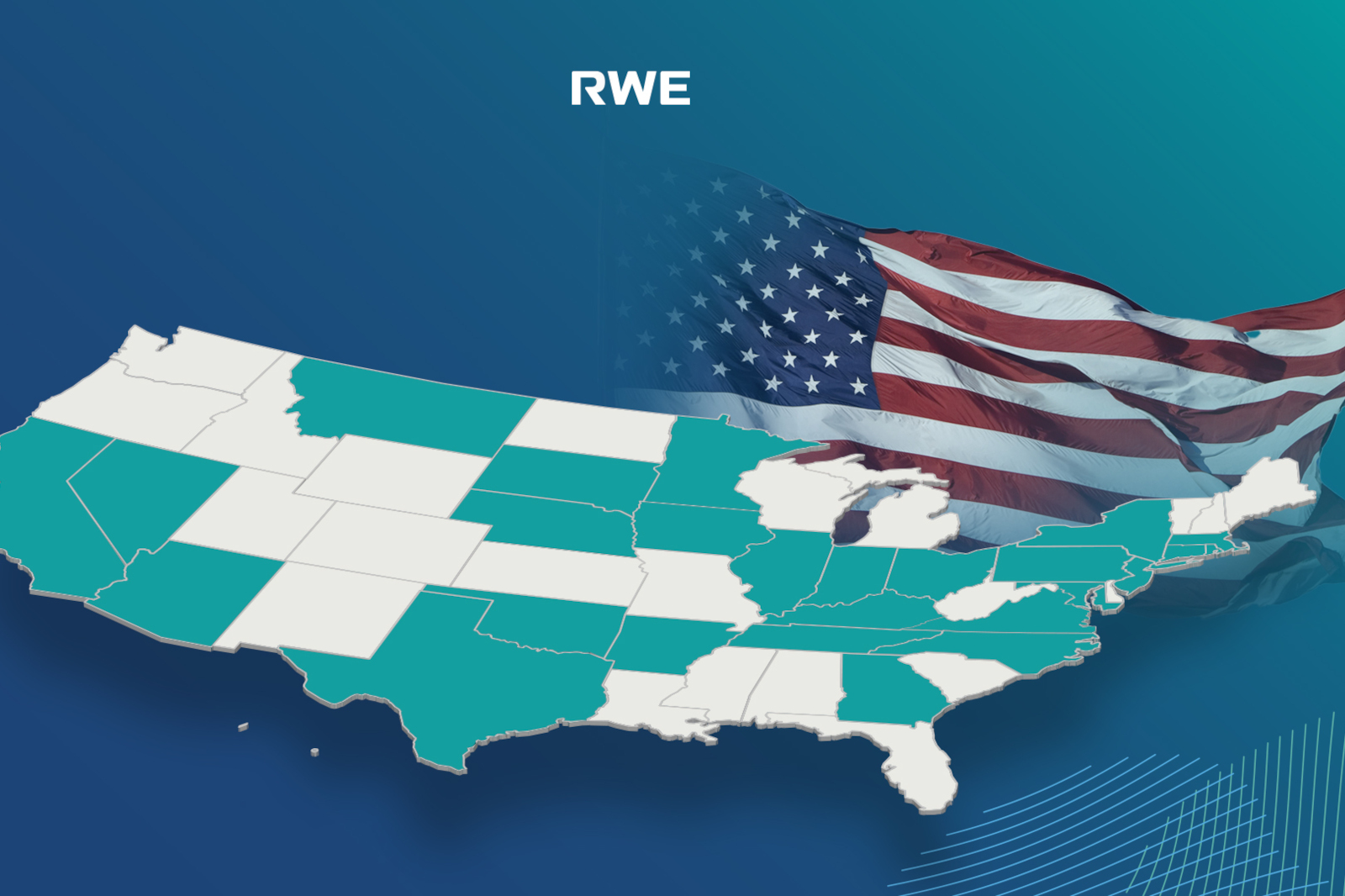 RWE's annual donation will provide more than 5,200 meals to local residents through Humboldt County's designated food bank
Eureka, 10 May 2023
RWE has partnered with Humboldt County's designated food bank, Food for People, to deliver more than 5,200 meals to local residents through an annual donation of $10,000. Food for People has been supporting communities in Humboldt for nearly 45 years, working to eliminate hunger and improve the health and well-being of the community through access to healthy and nutritious foods, community education, and advocacy. Food for People supports more than 16,000 individuals across Humboldt County every month.
"Partnerships with organizations like Food for People empower communities to access the resources they need most," said Sam Eaton, CEO RWE Offshore Wind Holdings. "This is an early step RWE can take to support decades of good work already underway and champion this cause for years to come."
Food for People operates a total of 18 programs, each of which is designed to address the needs of those who are experiencing hunger and food insecurity. Their onsite Eureka Choice Pantry, one of 18 in Food for People's network, provides income-eligible community members access to healthy and nutritious foods. This system emphasizes choices, allowing people to shop through their selection process, rather than receiving pre-packaged bags. The choice system helps families go home with the foods that they need and like while leaving behind items that they will not use, so none goes to waste.
"So many are suffering in our community due to the rising costs of food and other necessities and we have seen the need for our service increase dramatically as pandemic era food assistance programs come to an end," said Carly Robbins, Development Director of the Food for People Food Bank in Humboldt County. "We understand the long-term consequences of hunger and poor nutrition and thanks to the generous support from RWE we can continue our commitment to creating a stronger and healthier Humboldt County."
"RWE is demonstrating a strong commitment to our community through its ongoing support of Food for People, an organization that reaches and supports a large number of Humboldt County residents," said Nancy Olsen, President and CEO, Greater Eureka Chamber of Commerce. "This early action shows the kind of community partner RWE strives to be as they begin to develop their offshore wind project in Humboldt County."
RWE has a history of supporting communities across the entire lifecycle of its clean energy projects, from development to construction and operations, closely tied to its mission: our energy for a sustainable life. In 2020, the company donated $250,000 to more than 45 organizations across 11 states to support host communities during COVID-19. Through its joint venture with National Grid Ventures in the New York Bight, Community Offshore Wind, RWE also donated over 30,000 meals of fresh, local seafood during the 2022 holiday season.
In December of 2022, RWE was successful in the Bureau of Ocean Energy Management's (BOEM) offshore wind lease auction in California. The company acquired the rights to develop about 1.6 gigawatts (GW) of offshore wind capacity 25 miles off the coast of Humboldt County. The project will be among the first commercial scale floating wind projects in the world and has the potential to provide clean electricity for nearly 600,000 homes. This builds on RWE's 3.2 GW Community Offshore Wind project off the coasts of New York and New Jersey. RWE is one of the world's leading offshore wind developers globally and a top-five renewables company in the United States.